Honduras has a coastline of 820 km of extension where a total of 6 ports are located, three of which are the main maritime ports: Puerto Cortés, Puerto Castilla and the Port of San Lorenzo.
The maritime activity is in charge of the General Directorate of Merchant Marine.
GENERAL DIRECTORATE OF MERCHANT MARINE
The Dirección General de Marina Mercante is the maritime authority of Honduras, in charge of maritime safety, flagging of vessels, protection of the marine environment, maritime traffic control and the training and certification of Seafarers.
It is a decentralized entity of the Executive Office attached to the Ministry of National Defense.
MISSION
We are the maritime authority of Honduras committed to the flagging of vessels, training and certification of seafarers, maritime safety and protection of the marine environment, implementing and complying with laws and international conventions, contributing to the integral development of the country.
MARITIME CHRONICLES
By: Juan Carlos Rivera. Abogado. Dirección General de la Marina Mercante de Honduras

The accession of the Maritime Authority of Honduras to the Latin American Agreement of Viña del Mar is the milestone that marks the beginning of the history of the figure of Port State in the count

...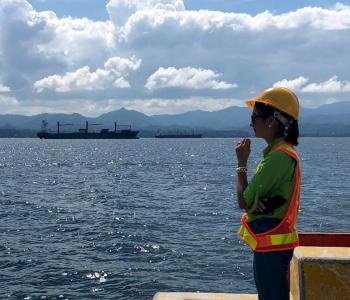 By: Angélica Meza - Lawyer. General Directorate of the Merchant Marine, Honduras

While history has shown us that maritime transport has traditionally been a male-dominated sector, the International Maritime Organization (IMO), a specialized body of the United Nations, has made

...