Mexico is a bioceanic country with a privileged geographical position due to its extensive access to the Pacific Ocean, the Gulf of Mexico and the Caribbean Sea, it has an Exclusive Economic Zone that exceeds 3 million square kilometers, due to its location it gives access for exploration and conservation of living natural resources and hydrocarbons in its marine areas, besides having a great mining potential for a future industry. 
In its continental part, Mexico has an extension of 11,122 km of coastline, of which 7,828 km are located in the Pacific Ocean and 3,294 km in the Gulf of Mexico and Caribbean Sea.
Likewise, Mexico has 117 ports and terminals, mobilizing in 2020 more than 303 million tons of merchandise, it also has a National Search and Rescue System, integrated by a Coordinating Center, seven Regional Centers and 33 Naval Stations of Search, Rescue and Maritime Surveillance, allowing to attend 597 distress calls in 2020.
The functions of Mexico's National Maritime Authority are carried out by different areas of the Ministry of the Navy, including the Port Captaincy and Maritime Affairs Unit.
PORT CAPTAINCY AND MARITIME AFFAIRS UNIT
The objective of the Port Captaincy and Maritime Affairs Unit is to direct the activities of the Port Captaincy in matters of maritime safety and security and pollution prevention, as well as the safeguarding of strategic areas and installations, in accordance with national and international regulations.
MISSION
To exercise the National Maritime Authority in a solid, effective and transparent manner in order to generate trust and respect for the users of the services provided by the Port Authorities, as well as for all the members of the national and international maritime community, through the administration and operation of maritime and logistic activities of added value to the cargo with efficiency and effectiveness, protected by a State policy and a legal framework that guarantees free enterprise, legal security, a competitive market structure as well as the growth and sustainable development of the ports of Mexico.
MARITIME CHRONICLES
By: DIGAOHM / Secretaría de Marina - México
Mexico's wetlands are of great importance from an ecological and socioeconomic point of view due to their multiple functions, values and attributes, which are essential for society as a whole....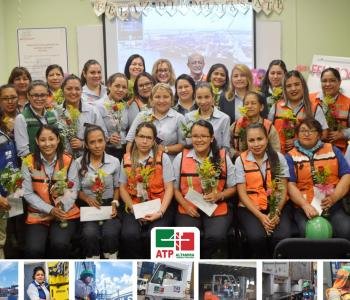 By: Altamira Terminal Portuaria, S.A. de C.V.
In October 1995, Altamira Terminal Portuaria, S.A. de C.V....