In spite of not having a maritime coast, Paraguay connects with the Atlantic Ocean through its two main rivers, the Paraguay and the Paraná. The Paraguay River has a length of 2600 km, most of which is navigable. 
The maritime port activity is under the responsibility of the General Naval Prefecture.
GENERAL NAVAL PREFECTURE
The General Naval Prefecture's main functions are the implementation of current legislation, the supervision or control of port activities, ensuring the safety of maritime and river navigation and the protection of the aquatic environment.
MISSION
To exercise the defense, surveillance and protection of river borders, national patrimony and interests in the water area, to comply with and enforce international agreements, laws, decrees and resolutions related to river navigation, to carry out the river police service, ports, rivers, streams, canals, lakes, lagoons, islands, beaches and adjacent areas, in addition to cooperating with national development by controlling river traffic, the safety and operational efficiency of water transportation, industries and related activities, the safety of human life, the protection of the river environment and fish resources, and assistance to coastal communities, in order to contribute to the mission of the Paraguayan Navy.
MARITIME CHRONICLES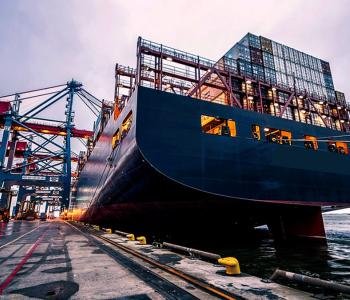 By: Teniente de Fragata Justicia Militar Leticia Lorena Meza Duarte. Armada Paraguaya. Representante Alterna y Directora del Comité de Mentoring - Red MAMLa
In 2021, I had the honor of obtaining a scholarship granted by the Network of Women Maritime Authorities of Latin America (MAMLa Network) to attend the Diploma of Maritime Affairs organized by the ...
By: Almirante Carlos Dionisio Velázquez Moreno – Comandante de la Armada Paraguaya y Tte. F JM Leticia Lorena Meza Duarte – Representante Alterna de la República del Paraguay ante Red MAMLa.

The incessant dynamics in the defense of the fluvial-maritime interests, which has as a necessary element the high level of professionalism of the naval personnel of the Paraguayan Navy, especially

...