RED MAMLA AND CIP MEET TO STRENGTHEN MUTUAL COOPERATION ALLIANCE
Through videoconference, the Inter-American Committee on Ports - CIP and Red MAMLa held a strategic relationship meeting with the objective of strengthening the bilateral collaboration work promoted in recent years between the two organizations.
On behalf of the Inter-American Committee on Ports, the meeting was attended by Jorge Durán, Head of the CIP Secretariat, who has more than 30 years of experience working with governments and the private sector of the Americas in the design and implementation of development projects in Latin America and the Caribbean, and Mona Swoboda, CIP Program Manager.  Representing Red MAMLa were María Camila Aranda, Director of CRECI; Flor Pitty, Alternate Representative, and Elvia Bustavino, President of the organization.
It is worth mentioning that the Inter-American Committee on Ports - CIP, is composed of all Member States of the Organization of American States - OAS, represented by national government authorities at the highest level of the port sector. Nine of these National Port Authorities are elected every two years to serve on the Executive Committee and each of the Technical Advisory Committees (TAGs) of the CIP. In addition, the CIP community also brings together private sector companies: Ports, Terminals, International Organizations and NGOs as Associate Members or Strategic Partners.
The overall development of the meeting was smooth and very productive, as expressed by both organizations, where several collaborative agreements were defined and the commitment to develop a mutual work plan to promote projects of interest to the maritime-port sector on gender topics.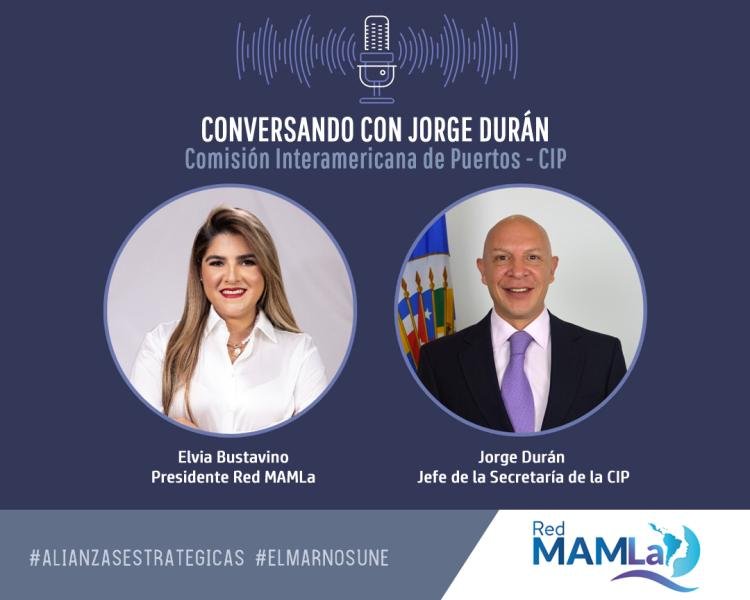 #OrgullosamenteMAMLa #ProudlyMAMLa #CIP #OEA #OAS #MujerMaritima #WomenInMatitime #Ports #Economics #Policy #Management #MaritimeIndustry #StrategicAlliances #Partnership #Team #WomenEmpowerment